When young people do decide to join the sector, we must support them so that they stick around, says Sarah Beth Riley, part of Building's graduate panel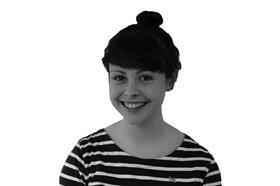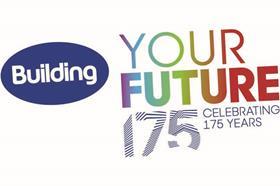 I feel strongly that we need to be doing more to get young people excited about joining the construction industry. And to do that successfully, it's so important to tap into them at a young age. When they're 14, they're already choosing their GCSE subjects and they may already be conditioned to think that they're better at some things than others.
We also need to let them know about the breadth of roles that are out there in construction and further afield. I'm really excited to be part of the Ladies Bridge schools project, which celebrates the role of women in the construction of Waterloo Bridge in London. We're taking Year 8 students to see the bridge, and we give them a bit of an introduction to the construction industry – I'm part of a panel that is going to speak about our experience. There's an architect, an engineer, a project manager, a cost consultant – a real variety – and we give a brief description of what we do and how we got into it, and let the kids know that there's more out there than engineers and architects and doctors. There's lots of things in the construction industry that they could be doing.
We are the generation who are going to bring about these changes
But what's just as important is that, when these young people do decide to join the sector, we support them so that they stick around. You really can't overestimate how important a role support plays in helping young people develop and progress – I've seen this first hand in my experience both as a mentor and a mentee.
I volunteer with Women in Property, which runs an excellent mentoring scheme. My mentee is a recent university graduate who's just starting to find her feet in the industry. A lot of the things that come up are things that I've recently experienced myself, so even though I'm not yet hugely experienced in my field, I'm able to help her. For example, talking about how to take on more responsibility at work, how to ask for things when you need them, asking for more pay, giving a bit of guidance about when and what to say.
Peer-to-peer mentoring is such a great opportunity to help people think things through. Sometimes, even just listening to them helps, letting them talk through all of their thoughts, acting as a sounding board.
It doesn't have to be this formal structure, either. I have a friend who's a planner and we meet once a month and we help each other set some goals, such as who we are going to meet or what we want to do, and I think just fostering that open, sharing conversation is important.
Having these conversations across the industry really changes your mindset about how you work – if you're able to take on board suggestions from your peers in different disciplines. We all need to be collaborators and networkers to harness the energy of the group. Architects are prone, like so many dedicated professions, to burn out and we all need a resilient network to keep a perspective on our work and learn from others.
Speaking to some of the other graduates on the panel, that we feel this is our chance to move things on. We are the generation who are going to bring about these changes.
Sarah Beth Riley is an associate at Ash Sakula Architects, and she was speaking to Building's Jamie Harris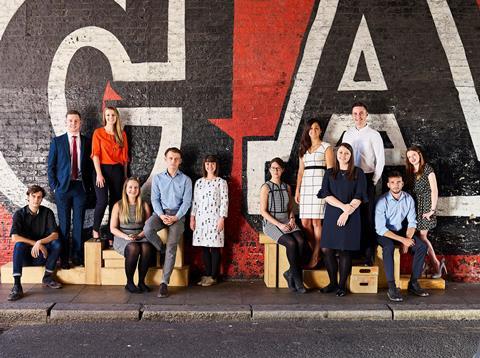 Our graduate panel
Building recently brought together a group of 12 fairly recent graduates working across the built environment – project managers, site managers, engineers, architects, surveyors and consultants – to discuss their hopes, dreams and fears for the sector.
Why did they join an industry with an image problem that puts off many young people? How do they hope to make their mark? And what do they most want to change?