HSE figures show lower number of fatalities than the previous year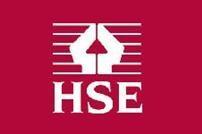 There were 35 fatalities in construction last year, the Health and Safety Executive has said.
The Health and Safety Executive (HSE) has published provisional figures for fatal injuries at work during the 12 months between April 2014 and March 2015
The 35 deaths in construction compared to 44 the previous year, and an average of 45 deaths in the past five years.
HSE chair Judith Hackitt said: "Every fatality is a tragic event and our commitment to preventing loss of life in the workplace remains unaltered.
"All workplace fatalities drive HSE to develop even more effective interventions to reduce death, injury and ill health."
Across all industries, there were 142 workplace fatalities during the year.
The HSE has also released the latest available figures on deaths from asbestos-related cancer.
Mesothelioma contracted through past exposure to asbestos killed 2,538 in Great Britain in 2013 compared to 2,548 in 2012.