Consultant will work on two facilities for charity's Genome Campus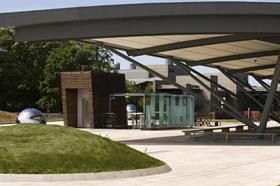 Consultant 3PM has won a brace of contracts to project manage the construction of two facilities for the Wellcome Trust's Genome Campus near Cambridge. 3PM will project manage a knowledge exchange and catering facility for the campus and a further multimillion-pound undisclosed project, both designed by architecture practice Abell Nepp.
The consultant is in dialogue with the Wellcome Trust about becoming a trusted adviser on future projects at the Genome Campus, the scientific research campus where scientists first sequenced the human genome.
3PM also revealed it has recruited former Turner & Townsend associate partner Rupert Corbett to strengthen its health, science and education expertise. Corbett has 12 years experience working in the science sector and has worked on a number of major health projects.
3PM – which launched 12 months ago – said it has increased its order book from £1m last May to £1.3m this month.
Another major project on its books is a series of upgrades to England's rugby stadium Twickenham.