Full scale of departures revealed but Aecom denies consultant has been weakened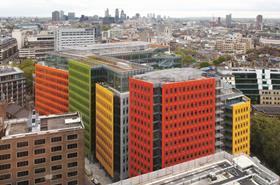 More than 40% of Davis Langdon's former equity partners have left the firm since it voted through the consultant's 2010 takeover by Aecom.
An analysis conducted by Building reveals 32 out of 74 - or 43% - of the firm's former equity partners in Europe and the Middle East have departed, either by resigning or through voluntary or compulsory redundancy.
The departures are understood to include 17 of the firm's 30 London-based partners.
Many of the departing directors – 15 – have joined start-up firms, while five have joined Davis Langdon rivals: two to Deloitte and one each to EC Harris, Gardiner & Theobald and Mace.
A number of former equity partners told Building that the high level of departures was directly linked to the Aecom takeover.
Meanwhile, it has emerged that the only Davis Langdon division to reject the takeover - its former Asian division, Davis Langdon & Seah (DLS) - did so by a margin of just one partner vote, according to former partners.
DLS was later acquired by Dutch engineer Arcadis - parent company of Davis Langdon rival EC Harris – in April last year.
For a full analysis of Davis Langdon after the Aecom deal click here
Peter Rogers, director at Stanhope, a current client of Davis Langdon, said the consultant has "without a doubt changed for the worse" and expressed his "worry" that more senior figures would exit.
A former client of the firm said he felt the departures had had a "negative effect" on the firm - but acknowledged it had also recruited some "good people".
Aecom and Davis Langdon strongly deny the firm has been weakened by the departures.
Bob Pell, chief executive of Aecom's program, cost and consultancy division - which includes Davis Langdon – said "on every occasion" Davis Langdon has replaced departing figures and worked with clients to "replace a team with one of the same quality and the same devotion". He added that he "did the rounds with clients" when he started in his present role in February last year and "90%" of clients gave him positive feedback.
Peter Flint, Aecom's buildings and places lead in Europe, the Middle East and Africa and a former Davis Langdon partner, said the ratio of managers to staff at the firm remains "broadly the same" after recruitment and promotions as before the deal.

Morrell: State of old firm is 'heartbreaking'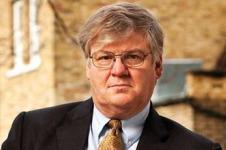 Former Davis Langdon senior partner Paul Morrell has finally broken his silence on his former firm since its takeover by Aecom, describing the situation as "close to heartbreaking".
Morrell (left) - who led Davis Langdon between 1999 and 2007 before becoming the government's chief construction adviser - said the raft of senior departures at the firm had changed it "to the extent that it's really not the business that I knew".
He added: "One way or another they seem to have lost a lot of the people who made it what it was, with the greatest respect to those who have stayed."
He said it "never crossed" his mind that Davis Langdon was "something that can be sold". He said: "I can only kind of bear it by not thinking about it too much. You have to search your own soul. What did I do or not do that planted the seeds?"
He said he had "no ill-will towards Aecom" and believes Davis Langdon now has to adapt to "new dynamics". "It shouldn't try to find its future in its past now," he added.
He said the Davis Langdon sale could be seen as part of what he perceives as a wider change in working culture.
"It's a generational thing - often younger people just want to make the value so they can sell it. Of course you have the right to. But what makes you feel good about yourself and what you value about that business?"
Morrell said he believes the Aecom takeover of Davis Langdon has left a gap in the market. "I think they've created a vacancy for the kind of business it used to be. If I were 10 years younger I'd be tempted to fill the vacancy."
"I spent 40 years of my life there. I thought it was a spectacular machine by which successive generations of people who - if they were good enough - could make a good living and then pass it on to another generation and another generation and so on.
"I think the trick that it did was that it managed to reinvent and reinvent and reinvent itself - while it was held together by a very strong set of core values.
"I never felt I had the right to sell."