Mark Wild reveals enormity of completion plan
The man responsible for getting Crossrail over the line has revealed the to-do list to complete the railway is 250,000 items long.
Speaking at a Transport for London board meeting this morning, Crossrail chief executive Mark Wild provided another example of just how much work there is to do on the £17.6bn railway.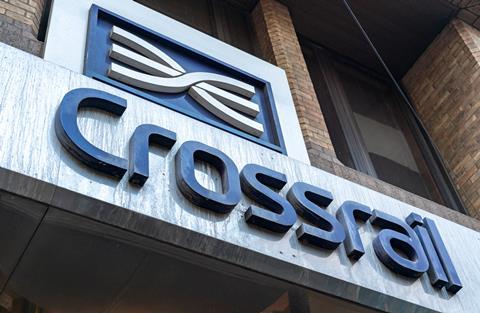 Wild said: "We are presently building a very comprehensive baseline schedule, and to give you a flavour of the work to do, the baseline schedule we're building has 18,000 lines and about a quarter of a million tasks.
"We have a quarter of a million tasks still to do on Crossrail and all of them are immensely complex."
Both Wild and Crossrail chair Tony Meggs said the amount of software development still to do on the project was the reason there was still so much variability in opening dates despite the detailed plans.
Last month Wild confirmed Crossrail, excluding Bond Street station, would open sometime between October 2020 and March 2021.
Meggs said: "The window is not an attempt to avoid accountability, it is really a reflection of the reality of the considerable amount of work that still needs to be done and the uncertainty about exactly how long some of those things will take, in particular the amount of software development we have to do."
Wild said the supply chain was being pushed to complete the railway by the "leading edge" of the opening window – meaning September 2020 – but could not commit to a single date because of the amount of unknowns still left in the project.