Former employees due more than £200,000 after firm went under last year owing £45m
Unsecured creditors have been told they will get some money back from collapsed Manchester contractor Bardsley Construction which sank into administration nearly nine months ago.
The firm and two subsidiaries owed £45.2m when they folded just before last Christmas with the loss of close to 200 jobs.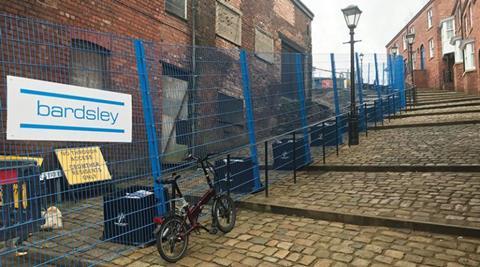 But in a progress report filed at Companies House, administrator Duff & Phelps said it expected unsecured creditors of Bardsley Construction, which owed £31m of the £45.2m, to get some money back – but was unable to say how much and by when.
The firm's former employees, who are owed £220,000 between them in missing wages and holiday pay, make up the preferential creditors and have been told they will be repaid in full.
Bardsley was working on 11 contracts at the time it collapsed with Duff & Phelps' report saying it had recovered close to £1.5m in book debts while Bardsley was owed £5m in retentions
The report also said administrators were hoping to raise more than £600,000 through the sale of land to a housebuilder, adding Bardsley was close to completing the deal when the firm collapsed.
The administrators have previously said Bardsley ran into contractual issues in late 2018 on three major projects which hit turnover to the tune of £3.2m.