Campbell Dallas begins winding down Dundee-based firm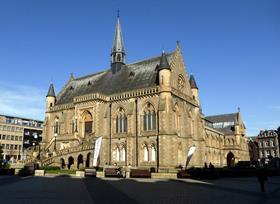 Administrators have said they have had to make 258 redundancies at stricken Scottish contractor Muirfield Contracts.
Yesterday the 280-strong firm fell into administration, with the newly-appointed administrators advising a "significant number" of redundancies was likely.
Today in an update administrators Campbell Dallas said it had begun winding down the business: "We were not in a position to recommence trading and had no option other than to begin an orderly wind-down of the business. As a result we very much regret that 258 employees have been made redundant and that the company is no longer in a position to offer work to around 110 labour only sub-contractors who had been engaged prior to administration. We have written to all employees affected by redundancy and letters to the labour-only sub-contractors are currently being issued.
"We are retaining a core staff of 25 to assist with the on-going assessment of the contracts position and to help with the wind-down of the company's affairs. We are fully aware of the impact of the redundancies on the local economy and communities. My team and I will be working with all relevant agencies, the trade union, local politicians and third parties to provide as much support as possible to all employees.
"Unfortunately the business had effectively ceased trading prior to our appointment and its position was untenable and unsustainable. We will now focus on the wind-down process and will look to realise as much value as possible from the contracts and sales of any physical assets such as property, plant and vehicles. We would encourage interested parties to make contact with us as soon as possible."
Dundee-based Muirfield had a turnover of £47m and carried out projects including Angus Council's headquarters, the refurbishment of Dundee's McManus Galleries (pictured) and the renovation of DC Thomson's Meadowside headquarters.
It was founded in 1988 and in 2013 was sold to Azure Investments, a private equity business.