Exclusive: Davis Langdon will integrate with Aecom's planning, design, building and engineering divisions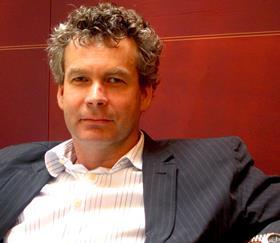 Aecom has launched a global restructure to further integrate its business divisions, including UK consultant Davis Langdon, Building can reveal.
The £5.2bn-turnover company has launched four new business lines - buildings + places; civil infrastructure; construction services; and resources and industry - designed to bring its services closer together.
The global restructure was announced to staff on 3 October - three days after the end of the company's financial year on 30 September.
Buildings + places will integrate the company's programme and cost consultancy business (PCC) - including Davis Langdon; its planning, design and development business (PDD) – including its UK masterplanning business, formerly named Edaw; and its building and engineering business.
It will be led globally by Jason Prior, PDD chief executive and former Edaw boss. Global head of sport Peter Flint will lead the buildings + places line in Europe, the Middle East and Africa.
Bill Hanway, PDD executive director of operations and former Aecom UK and Ireland managing director, will lead buildings + places in the Americas, while Asia executive vice president Chi Chung Wong will lead the line in the Asia Pacific region.
The roles of Bob Pell, global chief executive of PCC and Davis Langdon, and David Glover, global chief executive of building and engineering remain unchanged, although they will work closely with the buildings + places team.
Pell told Building the restructure was "internal" and would not result in any change in branding to the market.
In an email sent by Aecom to staff, the firm said the integration would help it develop its service offering, further invest in professional disciplines and simplify its operational structures.
Aecom told Building the integration would not result in any redundancies.
Construction services covers contracting and construction management, including the construction manager on One World Trade Center, US-based Tishman Construction.
The internal email said the company's buildings + places line would "work closely" with construction services on "full delivery" of projects.