Firm to help implement £320m government investment in district heating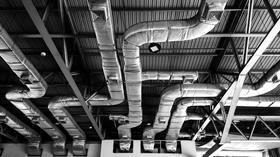 Aecom is part of a consortium delivering a new £320m government investment in heat networks across schools, council buildings, shopping centres, industrial estates and hospitals.
The Department for Business, Energy and Industrial Strategy has launched a £320m project offering grants and loans to organisations which build heat networks that serve two or more buildings.
Triple Point Heat Networks Investment Management will be responsible for deploying funds across public and private sector estates.
Aecom is technical lead for the consortium and will deliver engineering and cost consultancy services to assess the viability of potential schemes.
The scheme is part of the government's Clean Growth Strategy, a pillar of the UK's Industrial Strategy.
Other partners in the consortium include Triple Point Investment Management, Amberside Advisors, BDO, Ecuity Consulting, Gemserv and Lux Nova Partners.