US-based consultancy to oversee building projects in West African nation rebuilding after years of civil war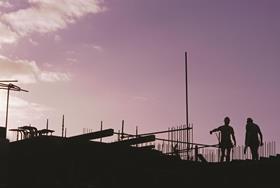 Aecom has been appointed to manage the building of 67 schools in the west African country of Liberia. The US-based consultant and parent company of Davis Langdon will work with the Liberian government, the World Bank and development charity Plan International on the construction programme.
Darren Talbot, Aecom's school lead in Europe, the Middle East and Africa, told Building the programme will help Liberia meet its "desperate need" for new schools.
Liberia is starting to rebuild its infrastructure after the country was ravaged by two civil wars between 1989 and 1996 and 1999 and 2003.
The Liberian government estimates it needs to build 1,500 schools in total to meet demand.
Talbot said the programme was a "pilot to show how things should be done" on school building in the country and will cost roughly $35m-$50m (£22m-£31m) in total.
He said: "These are seriously low cost schools but they're desperately needed."
The schools will be built in the areas most in need, including remote areas on the borders with neighbouring countries including the Ivory Coast and Guinea.
Liberia has entered a more peaceful period and last year re-elected Nobel peace prize-winning president Ellen Johnson Sirleaf.
Aecom is mobilising a multi-national team of five people to run the operation from a permanent base in Liberia, drawn from South African engineer BKS – which it acquired in August –
Davis Langdon in the UK and Aecom in Africa. The team will be supported by 30 recruited local Liberians.
Aecom is providing project management and quality assurance on the programme, as well as training civil servants in the Liberian ministry of education.