UK share of the firm's revenue jumped from 78% in 2010 to 92% in 2011.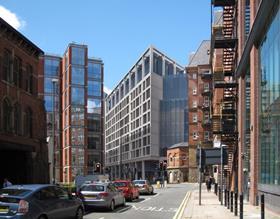 Aedas Architects, the UK arm of architect Aedas, saw pre-tax profit jump nearly 500% in 2011 as overseas business dropped off and global revenue fell.
In accounts filed at Companies House the firm reported profit of £3m in the year to 31 December 2011, up from £507,861 the previous year.
However, revenue fell 19% to £30m in 2011 from £37m in 2010.
The firm's revenue was hit hard by a decrease in oversees business. Revenue in Europe declined from £2m in 2010 to £76,122 in 2011 while revenue in the Middle East declined from £4.1m to £595,151 over the period. Revenue in the rest of the world fell from £1.8m to £722,150.
This meant the UK's share of the firm's revenue jumped from 78% in 2010 to 92% in 2011.
In the accounts Graham Firth, company secretary at Aedas, said: "The directors consider that the company's performance for the year is satisfactory in light of the existing market conditions and that its sound financial position, with net assets increasing to £12.6m from £11.5m in 2010 will enable the group to respond to opportunities or otherwise that may arise in the remainder of 2012 and beyond."
He added that the major risks to the continued financial health of the firm were global uncertainty about the economy and the effect of government spending cuts on the availability of work.
The firm also saw a drop in the number of staff from 396 in 2010 to 268 in 2011. The firm lost 103 technical posts over the period.
Its directors also saw a drop in remuneration from a total of £1.5m in 2010 to £878,859 in 2011.