Firm posts loss of over £900,000 in 2011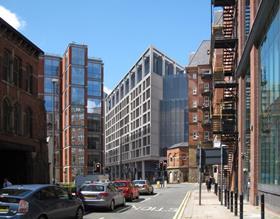 Architect Aedas has reported a deepening pre-tax loss of over £900,000 in 2011.
Aedas Group Ltd, which is the owner of the majority of Aedas' UK businesses including Aedas Architects Ltd, reported a loss of £952,192 in the year to 31 December 2011, a sharp decline from a loss of £87,935 in 2010.
The firm also reported a fall in staff numbers from an average of 532 in 2010 to 421 in 2011.
However, the group also saw turnover rise to £49.6m from £45.5m over the period.
Malcolm Ellis, director of Aedas Group said the current economic conditions were "difficult" and the architectural business had "struggled".
"The key risks facing the group at the present arise from the ongoing uncertainty affecting global economic activity and the impact on the group's key domestic market sectors of the central and local government spending cuts," he added.
In 2011 the firm saw completion of its Greater Manchester Police Headquarters and the Emirate Airline London cable car, for which it acted as executive architect.
Meanwhile, the firm's international arm Aedas Group International Limited, which controls the Aedas brand overseas and is 50% owned by Aedas Group, also reported a pre-tax loss of £857,539 in 2011 on a turnover of £25m.
Martin Wright, director of Aedas Group International described the company's performances as "satisfactory" in the current market conditions.
Wright said: "Given the current global economy and weakness of mature markets, Asia and the emerging markets present the group with significant project opportunities."
He added that during 2012 the losses for 2011 had been "addressed" with growth in some of the firm's regions.
Aedas restructured its business in 2011 to create Aedas International Group Ltd, which is owned by Aedas Group Ltd and Aedas International Holdings Ltd.
Back in October, Building reported that Aedas Architects, the UK arm of Aedas, saw pre-tax profit jump nearly 500% in 2011 to a profit of £3m, up from £507,861 the previous year with revenue falling 19% to £30m.