AFC Wimbledon launches bid to return to new stadium at its traditional home in Wimbledon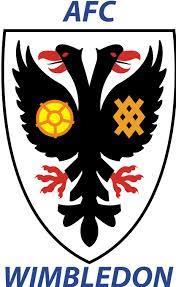 AFC Wimbledon has stepped up moves to return to its traditional home in Wimbledon after submitting a plans for a new stadium on the site of a greyhound stadium in Plough Lane.
The plans, developed with Galliard Homes, involve seek approval for the greyhound stadium site to be designated for use as a football stadium.
The proposal submitted to Merton council, includes:
An 11,000 capacity, purpose-built stadium with the flexibility to expand in stages to 20,000, matching the club's growth and development on and off the pitch
Extensive banqueting and conference facilities, providing significant additional revenue for the club
Approximately 600 residential units
A wide range of shops and community facilities
The club, which is currently based at Kingston-upon-Thames, said the first phase of the development would cost around £16m.
Funds will be raised through a combination of naming rights for the new stadium, a Community Share issue and funds from enabling development.
AFC Wimbledon chief executive Erik Samuelson said: "There is a long way to go before our plans become a reality.
"Before we can submit a planning application, there are two significant hurdles that must be overcome. First, we must win the support of Merton Council for our proposal that the site should be developed as a football stadium.
"Second, the designation must be reviewed and approved by an independent inspector. The review will cover all the sites in Merton and it is likely that the result won't be known until about March 2014."
"If we get the green light on those two matters we will then submit a formal planning application in the spring, which could take many months to be approved. Even with a fair wind, it could take at least two years after that before work could begin on site.
"Remember, too, that the process is highly competitive, with rival plans being submitted for a new greyhound stadium to be built on the site, with adjoining residential and retail development."
AFC Wimbledon, which plays in League Two of the Football League, was formed by Wimbledon supporters in 2002 after Wimbledon FC relocated to Milton Keynes and subsequently became the Milton Keynes Dons.