HCA annual figures show impact of funding cuts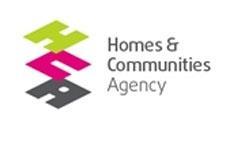 The number of affordable homes started in England in the 2011/12 financial year slumped by more than two thirds, according to the Homes and Communities Agency (HCA).
Labour politicians have already hit out at the figures, which show that just 15,698 affordable homes for rent or sale were started in the year to March 2012, compared to 49,363 the year before.
The news follows the slashing of budgets for affordable housing by more than half in the 2010 Comprehensive Spending Review and the subsequent move to a new model of affordable housing funding, with higher rents levied on tenants to make up for lower capital grants.
It also comes off the back of historic recent highs in the construction of affordable homes following the previous Labour government's fiscal stimulus in 2009 and 2010.
The figures showed that while 11,130 of the new-style "affordable rent" homes were started, the number of homes built under the traditional model with much lower rents collapsed by 97% from 35,690 to just 1,048.
In addition, the HCA said the number of open market homes started by the agency fell by half, from 8,285 to 4,269.
Meanwhile the body said it had hit its targets for the completion of new homes, with 59,451 homes built, albeit still 8% down on 2010/11.
However, the sharp declines in starts are likely to lead to a big drop in completions in 2012/13. The government has published no target for housing starts.
The HCA said the decline still left it on track to meet the government target to get 170,000 affordable homes built by 2015.
HCA chief executive, Pat Ritchie, said: "This is a good result and we are where we expected to be in our delivery programme. The numbers demonstrate strong completions and a solid platform on which to build, especially when put into context alongside the HCA's wider delivery work.
"We will be reviewing and monitoring delivery for the coming year of the programme, to ensure that our funding offers the best value for public money and helps meet government aspirations of delivering up to 170,000 new homes by 2015."
Labour shadow housing minister Jack Dromey said the figures revealed the "tragic failure" of the coalition's housing and economic policies.
He said: "The £4bn cut to the affordable housing budget not only led to a disastrous 68% collapse in affordable house building over the past year but hit the construction and house building industries hard, helping tip us back into double-dip recession.
"The government was warned time and time again that its policies would make the housing crisis worse. But [housing minister] Grant Shapps refuses to listen, and instead spins a tale that things are getting better."