Grade A 8-storey office development gets the green light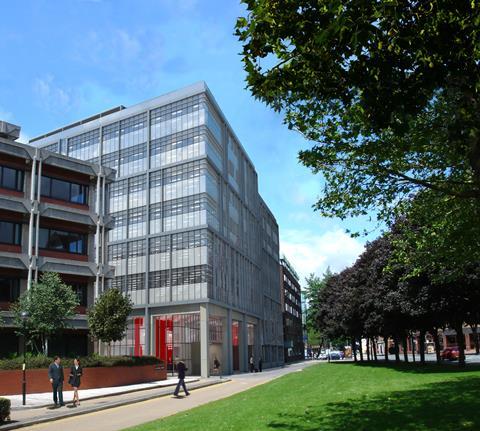 Architecture practice Aukett Fitrzroy Robinson (AFR) has won planning permission for a £50m office scheme in Bristol.
The speculative 8-storey building, named Aspire, is one of the largest commercial developments in Bristol in recent years.
The 24,000 m2 scheme is being delivered by developer Commercial Estates at 103 Temple Street in Bristol.
It was designed by AFR in collaboration with engineering consultant Buro Happold.
Luke Schuberth, managing director at AFR, said: "This scheme is an important landmark for Bristol and will make a significant contribution to the region's commercial offering.
"The unique flexibility of this design makes it truly stand out from its peer developments, I am not aware of another building like it in the UK."