Winner announced in August
Simon Allford has announced he is running for RIBA president.
The co-founder of Stirling Prize-winning AHMM vowed he would create a leaner, cheaper institute if elected. He has been critical in the past of the way the institute is governed.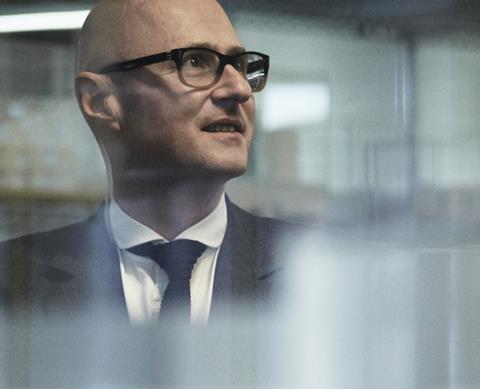 The 58-year-old (pictured) said: "Our profession faces a series of challenges and opportunities arising from climate change, covid-19 and the future outcomes of the Grenfell Tower inquiry.
"Too many members feel disenchanted with the way in which our institute is perceived, and the cost of such a large organisation, at a time like this."
The RIBA presidency is currently embroiled in unprecedented problems after current president Alan Jones took temporary leave of absence over what he described as a personal matter.
Jones is due to stand down in September 2021 – unless he resigns earlier – and Allford's candidacy is part of the routine process of electing a successor.
The hunt for the next president opened last month with 1 July the deadline for candidates to declare themselves and the election running from 14 July to 4 August.
The winner will be announced a week later and serve as president elect for a year until Jones' two-year term ends.
Allford said the institute needed to refocus on architecture and engage with members and society through its website and 66 Portland Place, which he pledged to make a "House of Architecture".
He criticised the way it was hired out as a venue on a commercial basis and said all its activities must be architecture-focused and hosted by the RIBA itself.
Allford said architecture had the potential to have "huge beneficial effects" on the lives of individuals and communities but that the profession needed "strong leadership from a vibrant institute, drawing on the knowledge and resources of members and practices".