Architect acquires housing specialist to boost affordable homes business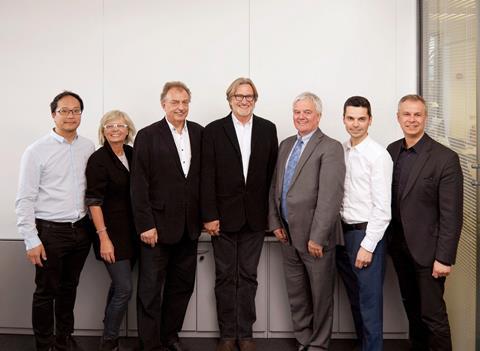 PCKO has been snapped up by rival architect AHR.
The move is intended to strengthen AHR's ability to deliver residential and "affordable" housing projects. PCKO has extensive experience of this sector.
PCKO will continue to operate under its existing name but will be branded as "an AHR company". All existing directors and PCKO staff will be retained and move to AHR's office in Clerkenwell.
David de Sousa and Wai Lun Ho who are currently associate directors at PCKO will become directors.
Andrew Ogorzalek, who co-founded PCKO 30 years ago, said it was an "exciting move".
"With our portfolio, track record and long-established working relationships with our clients we feel we can make a strong contribution," he said. "AHR's size and reputation will enable us to move to the next level and start competing for work on a larger scale."
Michael Walters, AHR London's MD, said: "PCKO is a like-minded practice and from the first meeting, the team felt this will be a great move. The acquisition will not just allow AHR to grow quickly and bolster our capabilities in the residential sector, but we'll be adding further creative and knowledgeable people to our practice that will enhance the projects we work on in the future."
In 2014 AHR broke away from Aedas which had been the world's fifth-biggest employer of architects, according to BD's World Architecture Top 100.
Its first set of accounts, last year, showed turnover up but profits down. At the time the practice stated its intention to win more work overseas, especially in the Middle East, to "balance the risks of changing levels of [UK] regional economic activity".