Man behind firm's London crane survey joins 120 Fleet Street QS
London QS Alinea has brought in the man who headed up Deloitte's London office crane survey as a partner.
Michael Cracknell started earlier this week after more than 11 years at Deloitte.
He spent three years as a partner at Davis Langdon, working on Argent's redevelopment of King's Cross, before joining Deloitte in 2011. Before Davis Langdon, he worked for Faithful & Gould and Hanscomb.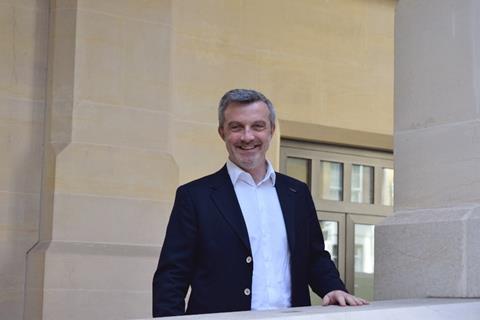 As well as the London office market, Cracknell has also worked on life sciences, hospitality, residential and education schemes.
Alinea founding partner Mark Lacey said: "Michael brings a wealth of knowledge, insight and experience to the business, strengthening our market expertise."
In May, the firm said it is expecting income for the year to April 2023 to be £18m, a rise on the £15.6m it has recently posted for the same period in 2022.
The firm is working on a host of high-profile schemes including 120 Fleet Street, a new tower planned for 55 Bishopsgate and a scheme to overhaul Lansdowne House on Berkeley Square.