Steve Watts' tenure coincide's with the 50th anniversary of the organisation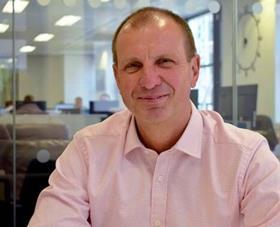 Alinea partner Steve Watts has been chosen as the next chairman for The Council on Tall Buildings and Urban Habitat (CTBUH).
He will take over the role next month from current chairman David Malott.
Watts will work to strengthen the CTBUH brand and ensure the council's membership, income and geographical spread continue to rise during his tenure.
It is the first time the role has gone to someone in the UK and to a person from the cost consultancy profession. His tenure will coincide with the organisation's 50th anniversary.
Watts has been involved with the council for more than a decade. He has sat on its board of trustees since 2011 and acted as its treasurer.
He has been the council's UK Representative since 2009 and helped to set up the formal CTBUH UK chapter, which he has chaired since 2015.