New executive team announced as housebuilder posts solid half-year results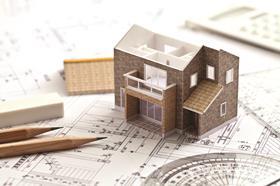 Housebuilder Henry Boot has announced a major shake-up of its executive team, with a new chief executive, chairman, finance director and three non-executive directors to be installed from the end of this year.
Current finance director John Sutcliffe will take over as chief executive from John Boot, with Boot stepping up to become non-exec chariman.
Sutcliffe is the first non-family member to take charge of the company, which dates from 1886.
Boot replaces John Brown as chairman, with Brown and fellow non-executive director Mike Gunston set to retire.
Darren Littlewood, currently group financial controller, will take over as finance director. The changes will take effect from the 31 December this year.
The three new non-executive directors are Joanne Lake, Peter Mawson and Gerald Jennings, who will take up their positions from 1 October this year.
The news came as Henry Boot announced solid half-year results for the six months to June, with pre-tax profit up 4.5% to £14m, up from £13.4m the previous year. Revenue increased 20% to £79.2m, up from £65.8m.
Brown said he was hopeful that the planned loosening of planning laws would boost housebuilders, adding: "After the 2010 general election the government encouraged planning departments to release the pre-general election shackles and allow more planning consents during the first three years of the coalition government.
"Recent government rhetoric would appear to support further increases in residential development. However, the position will become clearer over the next 12 to 18 months."
Brown said: "I am pleased to report that Henry Boot has performed very satisfactorily in the first half of 2015 trading in line with management expectations.
"All our businesses are trading well in their respective markets and economic operating conditions are currently favourable across the group.
"We have also added a housing development land bank of over 300 units to be delivered over the next three to four years, accessing the high returns that are currently available on housing development."