Reports link private equity firm with deal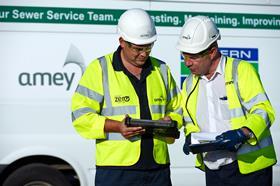 Amey has reported an eye-watering pre-tax loss of £428m from a £2.3bn turnover in 2018 – as a private equity firm eyes a deal to buy the contractor from its Spanish parent Ferrovial.
The support services firm attributed all its losses to exceptional items, following problems at its utilities and environmental divisions.
Other losses came from its problem PFI job maintaining highways for Birmingham council.
The firm has been at loggerheads with the local authority over the scope of its contract, signed in 2010, with the feuding pair becoming bogged down in a five-year legal battle.
But an agreement struck with the council last month has allowed Amey to walk away from the troubled £2.7bn contract, paving the way for its sale.
The agreement – Amey will leave the contract in September – will see the contractor pay £215m in instalments to the council until 2025.
Meanwhile, a report in the Sunday Telegraph has linked asset manager Apax Partners with a wider deal to buy Ferrovial's services division, which includes Amey, for around £2.3bn.
Ferrovial, which shelled out £81m for Amey in 2003, first put Amey on the market last year.