Ex-CEO of Balfour Beatty appointed director of engineering for new Swansea lagoon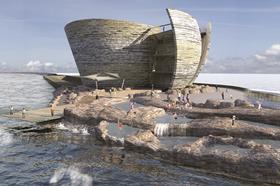 The ex-chief executive of Balfour Beatty Andrew McNaughton has been appointed as director of engineering and construction by Tidal Lagoon Power.
McNaughton, who left Balfour Beatty in May 2014 after 17 years at the firm, will oversee the technical development of the new infrastructure project in Swansea Bay with responsibility for delivering the project into operational service.
The news comes after Tidal Lagoon Power's former construction director Steve Hollingshead parted ways with the organisation to become chief executive of contractor J Murphy & Sons.
The £850m planned Swansea bay tidal lagoon power scheme is one of the UK's largest infrastructure projects. Tidal Lagoon Power has unveiled plans to build five further tidal lagoons across the UK if the Swansea scheme proves successful.
The five new planned tidal lagoons would be in Cardiff, Newport and Colwyn Bay in Wales; Bridgwater in Somerset and West Cumbria.
McNaughton has experience delivering major projects including Terminals 2 and 5 at Heathrow, the widening of the M25 and the Channel Tunnel Rail Link. Alongside his role at Balfour Beatty, he served as a vice president of the Institution of Civil Engineers and is a current UK business ambassador.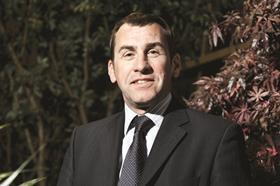 Speaking about this appointment McNaughton (pictured) commented: "Every so often, the UK infrastructure industry twitnesses a major project with the ability to redefine the sector worldwide. The Swansea Bay Tidal Lagoon is one such project, with a team and tier one supply chain that combines the best of British infrastructure with international expertise of the highest calibre. I am thrilled to return to the industry's frontline to oversee its delivery."
Tidal Lagoon Power CEO Mark Shorrock said: "Andrew has been one of the leading lights in UK infrastructure for many years. We both share a view that the UK has a critical need for a new generation of power assets. Our vision is to build a scalable blueprint for a new form of power asset – Swansea Bay Tidal Lagoon– and then deliver a series of tidal lagoons at a levelised cost of energy that is the same as nuclear power and combined cycle gas turbines."