Firm sets up dedicated HS2 business as income set to top £600m this year and next
The contractor set to build a new £60m stand at Liverpool's Anfield home has said it expects turnover to top £600m this year after hitting a record in 2020.
In its results now filed at Companies House, Buckingham confirmed it has won the Anfield Road stand expansion which was given the green light by city planners last week.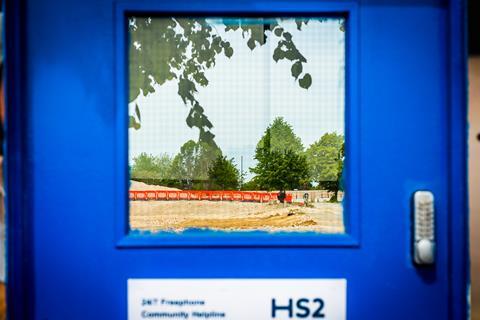 The club wants to add 7,000 seats to the Anfield Road end of the ground – the stand opposite the Kop – and is hoping work can be completed by summer 2023.
The firm also confirmed it had won a £25m ice-skating facility in the Lea Valley which will include Olympic size rinks on top of its other ongoing sports and leisure work which includes building a new stand at Fulham's Craven Cottage ground as well as a new stand at the Oval cricket ground in south London.
Buckingham said the wins meant it was "confident" revenue this year would top £625m, with income next year budgeted at £665m.
It said: "Whilst our head office complex at Stowe [in Buckinghamshire] has never been quieter, our work winning teams, based largely from domestic kitchens, bedrooms and studies across the country have rarely been more active or successful than during the past 12 months."
Last year's turnover of £584m was 17% up on its forecast figure which had been downgraded to £500m because of the covid-19 pandemic. The number was up 20% on turnover for 2019.
Buckingham said pre-tax profit slipped from £10.2m to £8.6m in the year to December 2020 but it is expecting this to bounce back to £12.5m this year and £15m next.
It said its forward order jumped from £710m to just over £1bn in part helped by booming workloads in its industrial logistics business where it has built warehouses for Amazon and specialist operators Prologis and Panattoni.
The firm said it set up an HS2 operating division at the beginning of 2020 and posted income of £47m in its inaugural year with this year's target set at £45m before income ramps up next year and in 2023 as work on the railway accelerates.
Buckingham is working on a £110m earthworks and civils contract for the Eiffage and Kier team which is building an 80km section of the route in the Chilterns. It said it was also carrying out a similar scheme, worth £56m, for the East West Rail Alliance, which includes Laing O'Rourke, on the railway running between Oxford and Cambridge.
The pandemic meant it was forced to furlough 10% of its 623 staff with the firm claiming £463,000 from the government's Coronavirus Job Retention Scheme. It said it paid a £1.3m dividend last year but this was made right at the start of 2020 before the pandemic struck and in its accounts said it was cancelling "all planned dividend payments until the covid-19 crisis had been successfully tackled".
As well as furloughing staff, the firm said it asked employees to take a three month pay cut although no one earning £30,000 or less was asked to take part in the initiative with those affected receiving their docked wages back in full last October.
It added that it also paid promised bonuses to staff bringing the amount it has paid to employees, excluding directors, to nearly £9m between 2017 and 2020.
The firm said cash at the bank had risen from £57m in 2019 to £90m last year.