Further 11 employees made redundant as administrator fails to secure offers for Anglo Holt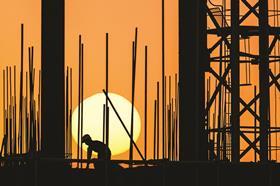 Administrators for Anglo Holt have said the brand is to be discontinued after negotiations to find a buyer for the company's assets or contracts failed.
Administrators have made 11 futher redundancies from the 15 staff which had been kept onboard since the firm fell into administration in January.
Up to 20 firms had been looking at acquiring part of all of stricken Midlands contractor Anglo Holt after it was put into administration last month following cashflow difficulties from substantial contract losses in the past 18 months.
In a statement Anglo-Holt administrator Guy Mander said: "On appointment our strategy, in conjunction with our appointed quantity surveyors, was to seek interest in the novation of the on-going contracts on which work had been suspended prior to our appointment. We had initial interest from a number of parties.
"However as is customary on the insolvency of a main contractor, employers have taken steps to protect their interests. Our quantity surveyors are in dialogue with all employers to ensure that any costs are mitigated so that the position of creditors is maximised as far as possible.
"Following our appointment we retained 15 of the company's workforce to assist us in carrying out our duties and in dealing with queries on contracts. Since that time we have made a further 11 redundancies and our specialist employee team has been assisting those employees in making their claims from the Redundancy Payments Office."
The firm, which included hotel operator Travelodge among its clients, had eight live contracts including seven in the leisure industry and a warehouse / office contract.
In a statement Travelodge said: "We are currently working with the affected developers to secure alternative arrangements for the completion of the projects. We expect the hotels to be completed and transferred in due course."