Budget documents reveal spending increases across government departments including health, transport and education
Annual capital spending at the Department of Business, Energy and Industrial Strategy (BEIS) will go up by £5.6bn by the end of this parliament, new Treasury documents reveal.
Capital spending in the department is set to rise from £15.6bn in the current financial year to £21.2bn by 2024/25, an increase of more than a third.
It represents an average real-terms growth rate of 8.3% per year over the next four years, one of the highest out of all central government departments.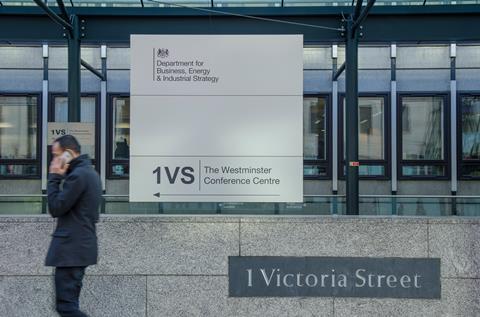 The money includes £15bn projects aligned with the government's net zero strategy, including £1.7bn in new funding for a large-scale nuclear power plant during this parliament.
It also includes £3.9bn to decarbonise homes, more than £1bn to get started on four industrial carbon capture clusters, and £380m for offshore wind.
The figures were published alongside yesterday's budget and autumn spending review in a document which reveals the capital budgets of government departments during this parliament.
Annual capital spending at the Department of Health and Social Care is also set to increase by an average of 3.8% a year to £11.2bn in 2024-25 from £9.4bn in 2021-22.
Funding of £4.2bn has been earmarked for the government's plan to build 40 new hospitals by 2030 and to upgrade more than 70 existing hospitals, while £1.5bn has been allocated to build new surgical hubs over the next four years.
The Department of Transport will also see average annual capital spending go up by £1.7bn by 2024-25, increasing on average by 0.6% a year to £20.5bn from £18.8bn in 2021-22.
Spending over the period includes £35bn for HS2 and rail upgrades across the Midlands and the North and £24bn for more than 60 major road upgrades including the Lower Thames Crossing.
Other pledges include £5.7bn over five years for urban tram and metro schemes, £2.7bn over three years for road maintenance, £2.6bn over four years for local road upgrades and £2bn for cycling and walking routes.
And the Department of Education will also see annual spending increase at an average of 0.5% a year by 2024/25, from £5.6bn in 2021-22 to £6.1bn by 2024/25.
These funds include £4.7bn to support the rebuilding 500 schools over the next decade and £2.8bn to upgrade further education colleges across England.