Deal will last four years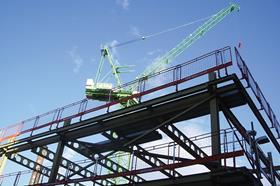 Arcadis has been appointed sole provider on Leicester council's £7.5m construction professional services framework.
The consultant will provide a range of services, including programme management, engineering and design services to support projects including education, highways and regeneration over the next four years.
The council's strategic director for city development and neighbourhoods, Frank Jordan, said: "The retention of a sole provider of specialist services will provide more certainty around delivery as well as value for money."
The council has a series of plans to regenerate parts of the city under including the mixed-use Leicester Waterside, a 60 ha scheme to the north of the city centre which will revamp the city's rundown former industrial riverside area, as well as a number of public realm and infrastructure schemes.