Global competiton is weighted in favour of US architects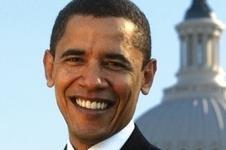 The Barack Obama Foundation has begun a global search for an architect to design a presidential archive and museum in Chicago.
It issued a request for qualifications (RFQ) for the Obama Presidential Centre to an unidentified group of practices, though any architect can apply.
The foundation would not reveal who it had invited to participate but said 90% were American, including a heavy representation of Chicago practices.
If an international practice is chosen it would be the first time a non-American has designed an American presidential library.
Benjamin Hufbauer, a presidential library scholar, told the Chicago Tribune it was a great publicity move.
"What normally happens is the president hand-selects the architect," he said. "There has never been this kind of broad invitation for an architect and it gets people's imagination going about what might be possible."
The foundation, which is advised by Pulitzer Prize-winning architecture critic Paul Goldberger, announced plans for the building in May.
It has named two potential locations in Chicago's deprived South Side – Jackson Park and Washington Park – where Obama spent several seminal years in the 1980s working as a community organiser.
The centre will include a library holding the presidential archives and a museum focusing on Obama's presidency and current world issues. It will also have space for events and exhibitions promoting the foundation's public mission. The foundation also wants it to include community gardens, places for reflection, education spaces and a cafe serving healthy food.
The RFQ asks for credentials, references, examples of prior work as well as additional materials. The deadline is September 16. Architects' responses will be reviewed and summarised by the foundation before they are presented to Obama and his wife who will draw up the shortlist.
The finalists will then be required to provide a request for proposals. A winner is expected to be chosen early next year.
For more information visit www.barackobamafoundation.org
Source
This story first appeared on Building Design