Profession expecting contraction in workloads over the next three months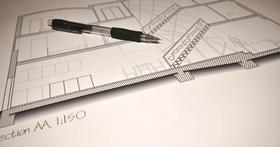 The RIBA future trends survey, which is conducted each month, found that in September slightly more architects (23%) said they expected a downturn in workload over the next quarter compared with those expecting an uplift (20%).
This led to an index of -3 for September - the first month when the index has been negative since January.
However, 57% of respondents expected workloads to remain the same.
It also found that architects in London continued to be more optimistic than those elsewhere in the UK.
The report said: "Anecdotal comments received continue to report intense fee competition and difficulties in obtaining funding for projects from lending institutions. The most recurrent theme remains the general uncertainty about the future outlook and the lack of predictability in relation to medium term workload and income forecasts."