Malcolm Reading to run international hunt for architect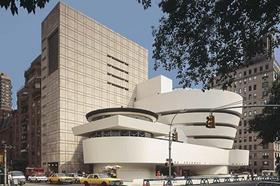 An architectural competition is to be held to find a designer for a new Guggenheim Museum in Helsinki.
Malcolm Reading Consultants has been appointed to run the contest which will be launch in June and take about a year.
It is the first time the Guggenheim Foundation has held an international open competition for the design of one of its museums.
It appointed Frank Gehry directly to design its Bilbao museum as well as the forthcoming Abu Dhabi outpost.
"There are multiple reasons we are taking this important step, from our desire to attract the finest architectural thinking from both emerging and established practices to our recognition of Finland's keen interest in architecture and design – one of the important motivating factors in our desire to create a museum in Helsinki," said Richard Armstrong, director of the Solomon R Guggenheim Museum and Foundation.
"It is crucial that the competition be managed with unquestioned independence by an international firm of the highest professional standards and expertise."
Malcolm Reading, chairman of MRC, said: "The site on Helsinki's historic waterfront has great civic and cultural promise. When combined with the renown of the Guggenheim's name and mission, I am sure it will inspire the competitors to create distinctive and memorable designs that will resonate with local residents and speak to an international audience."
Full details of how the competition will work will be released at the launch on 4 June.
To sign up for information about the competition, go to designguggenheimhelsinki.org