More practices telling staff to work from home
Big delays to projects, supply chain issues and rising tender prices are among architects' fears as they prepare their businesses for what could be months of disruption caused by coronavirus.
Clients reluctant to sign contracts and contractors pricing greater risk into tenders are some of the predicted consequences of the current uncertainty surrounding the spread of the disease.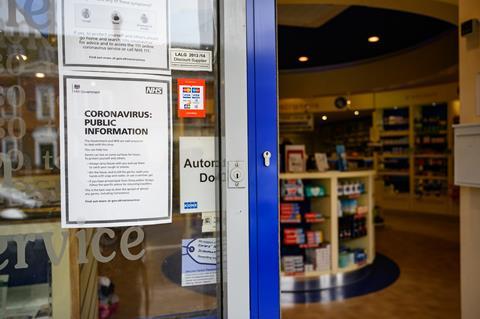 A source at one major UK practice said: "Coronavirus couldn't have come at a worse time as things were getting a bit tricky anyway. After Brexit and the election, we had begun to see an improvement in the first quarter of this year which was really helpful. Then Mipim was cancelled and that was the first disappointment because we were planning some announcements there."
Meanwhile, many practices have begun stress-testing remote-working procedures as the likelihood of social distancing grows.
Sally Lewis, director of housing specialist Stitch, said it began preparations two weeks ago and all staff should be working from home by the end of this week.
"Operationally we don't expect any problems as there's an abundance of software to facilitate our communication and working protocols," she said.
Hari Phillips from Bell Phillips said: "Most of our team are now working from home for the foreseeable future using a combination of remote desktops, VPN connections and office laptops, communicating using Microsoft Teams."
But Hana Loftus from Hat Projects warned working would not resolve all the issues caused by coronavirus, anticipating sites shutting down and labour and supply chain issues.
She added: "What [might] our clients may be exposed to on construction contracts? What client would really sign a construction contract right now with so many unknowns? On tender prices, contractors will want to price in a huge amount of risk and uncertainty. Generally, I am sure we will see delays on projects."
Last week saw the first temporary shut-down of a major construction site in London after a trade contractor tested positive.
Lendlease shut the Google headquarters job in King's Cross for two days to deep clean onsite offices, canteens and meeting areas. The site reopened yesterday lunchtime.
The number of people in the UK infected with coronavirus stood yesterday at 1,543 with 53 deaths recorded.