Contractor attributes fall in profit to two significant contract disputes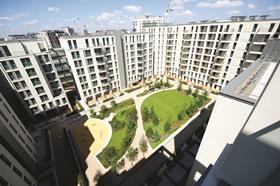 Contractor Ardmore has seen turnover rise a third to £286.1m in 2011 but profits fell sharply to just £448k due to two contract disputes.
The contractor's results for the 30 September 2011 showed turnover hit £286.1 million, up 33% from £214.1m in 2010.
But pre-tax profit fell from £7.1m in 2010 to just £448km which the firm attributed to two contract disputes, one of which is ongoing, resulting in a contract loss provision of £8.2m.
The firm said: "The group has attempted to complete a challenging task on a highly profile project, and through the year have incurred numerous costs against almost nil value.
"A programme is in place to resolve the issues and this should reflect in the coming year's account, but it has undoubtedly had a sizeable effect on the group figures for this year."
The dispute that has been settled "led to a less than expected return having a significant knock on effect on the group of companies," the firm added.
But the firm, which worked on the London 2012 Olympics athletes village (pictured), said turnover has "significantly increased in the space of two very difficult years, and the projections going forward are stable".
The firm said: "Not only has Ardmore continued to deliver with some of the key house builders and developers, but there has been real progress made in the public sector.
"Furthermore, a conscious decision was made to focus on projects in central London. By doing so Ardmore has delivered on some major projects and flagship developments in the year, which has undoubtedly helped with the company's order book going forward."
Contracts started within the year included several high profile residential schemes, such as the Mildmay Hospital regeneration scheme, for the Homes and Communities Agency and Genesis Housing, worth £23m; phase 2 of the Family Mosaic's Heathside and Lethbridge housing regeneration development, worth £28m; and St George's Kew Bridge project, worth £26.5m.