Engineer claims its market has stabilised after it reports £38m profit for year up to 31 March 2012 – up from £24.5m the year before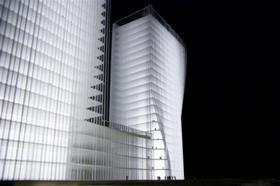 Engineer Arup Group has reported a 56% jump in pre-tax profit to £38m.
In accounts for the year to 31 March 2012, the firm reported a profit of £38.2m, up from £24.5m in the year before. Turnover at the firm also increased to £992m in 2012 from £966m in 2011.
The performance was in line with the expectations of the directors.
In his introduction to the accounts, Martin Ansley-Young, company secretary at Arup, said: "Despite challenging economic conditions, the group's market has stabilised."
Revenue from the UK was stable at £273m in 2012, up from £271m in 2011. Revenue from projects in the Middle East fell 18% to £151m and revenue from the Asia market rose 18% to £178m in 2012.