New UK boss Robert Care says restructure will spare some of 600 expected redundancies
Arup has been able to stave off some of its expected 600 redundancies by moving UK staff abroad, the new head of its UK region said this week.
Robert Care, the current chairman of Arup's Australasia business, spoke to Building after the firm announced he would be brought over to head its UK, Middle East and Africa region from January as part of a major senior management restructure. The current chair of the region, Alain Marcetteau, will move to the role of chief operating officer, while current chief operating officer John Turzynski will run one of five regional sub-groups.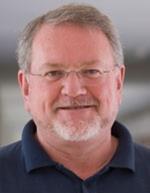 Care said the company had had to restructure its UK operations to "set itself up more to respond to the current market". However, he said that some of the 600 jobs that it said in September could be lost in the region would be saved, with employees relocating to places such as Australia.
It is understood that Arup will finalise its redundancy process within the next fortnight, and that the total number of losses could be at least 300.
However, Care said: "We haven't got final numbers yet. Markets are difficult, but we have placed people abroad where we can."
The company announced in September that it was embarking on a 90-day consultation period and reductions could affect about 600 jobs.
Care said the management changes would "streamline operations" and take account of the different opportunities in the public and private sectors. But he added that he may grow some parts of the business "to be a sustainable size for the projects we want to do".
He said the company would seek to advise the government on changing delivery and procurement methods, for example in relation to infrastructure.
He added that Arup hoped to get work in the preparations for the Qatar 2022 football World Cup, after working on initial designs for its eco-friendly stadiums.s