Consultant to review masterplan and work with Aecom on venue designs and legacy transformation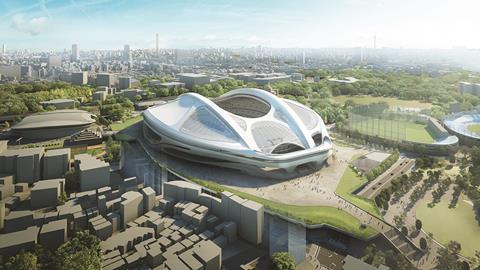 Consultant and engineer Arup has won the prestigious job to advise on venue and infrastructure development for the Tokyo 2020 Olympic and Paralympic Games.
Arup said today it had been appointed lead adviser to the Tokyo Metropolitan Government and the Tokyo Organising Committee of the Olympic and Paralympic Games to develop venues and infrastructure for the Games.
Arup will provide review the masterplan for the Games, and advise on transport, security, sustainability and legacy.
It will also work in partnership with consultant Aecom to guide venue briefs, design and construction and preparation phases, and legacy transformation.
"Arup is proud to have played a part in renewing Beijing and London in advance of the Olympics and is looking forward to continuing our contribution to the 2020 Tokyo Games," said Jerome Frost, Arup director, who was head of design and regeneration at the London Olympics.
"Through our experience in preparing cities for the Olympics and other international events, the firm has been responsible for much of the urban renewal of the host cities, ensuring the events serve as a catalyst for long-term investment and development," he added.