Atkins expands into Africa with aquisition of Howard Humphreys East Africa Ltd Group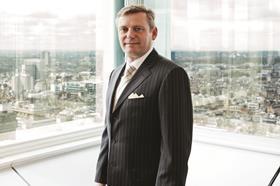 Atkins has acquired East Africa consultancy Howard Humphreys East Africa as it looks to expand into the Africa market.
The firm based in Kenya and Tanzania has been operating in the region since 1931 and currently employs around 200 staff.
It has a strong presence in the East African infrastructure market and a track record providing engineering consultancy and project management services in the transportation, water and property markets.
Over the past decade Atkins has worked with Howard Humphries and has been reviewing the Africa market and identifying potential partners, the firm said.
The transaction is expected to complete in approximately three months and Paul Shepherd-Smith will lead Atkins' operations in Africa as part of an enlarged Middle East & Africa (ME&A) business, reporting to ME&A regional chief executive officer Simon Moon.
Prof Dr Uwe Krueger, Atkins' chief executive officer, said: "Africa is experiencing major investment in transportation, infrastructure and energy, presenting strong demand for world-class multidisciplinary design and consultancy services.
"This acquisition provides an excellent platform from which to develop our presence in the region and is in line with our strategy of targeted expansion into new geographies."
Kanwal Syan, managing director of Howard Humphreys, said the firm was excited to become part of Atkins. He added that "the opportunities in East Africa are immense."