The framework beginning this month serves three local authorities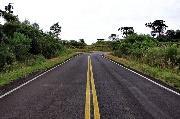 A partnership between Atkins and Waterman has been re-appointed to a four-year transport framework with three West Midlands local authorities.
The professional services deal with Coventry City Council, Solihull Metropolitan Borough Council and Warwickshire County Council starts this month.
It follows on from a four-year consulting framework with the same councils which the Atkins-Waterman team was appointed to in 2013.
The pair will delivery multidisciplinary transport services, including principal bridge inspections in Solihull and Warwickshire, plus structural and aesthetics upgrade work on the Swanswell Viaduct refurbishment in Coventry.
The Atkins-Waterman partnership previously worked on the Ring Road Junction 6 Bridge Deck at Friargate, a pedestrian link between Coventry Railway Station and the city centre.
Jason Pavey, market director for local transport at Atkins, said: "We are looking forward to continuing our close working relationships with all three local authorities to deliver projects that will benefit the region by improving access to and the quality of transport services. Supporting the transportation agenda in the Midlands will be key to delivering the objectives of the devolution deal and unlocking regional growth."
Nick Taylor, chief executive of Waterman Group, commented; "We are delighted to strengthen our strategic partnership with Atkins on the shared professional services contract for the West Midlands. Waterman plays a big part in helping deliver multi-authority public sector frameworks throughout the UK, and our appointment for another four years here in the West Midlands allows us to build on the success we have achieved to date."