Engineer's UK arm is the only region to see revenue shrink last year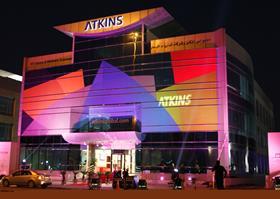 Revenue at engineer Atkins increased 9.4% in the last financial year but the UK arm of the business was the only part that saw revenues shrink, the firms results have revealed.
Revenue rose to £1.7bn in the year to 31 March 2012 but this was driven by overseas growth. The UK business saw a decline in revenues of 7% to £859m.
More than 50% of the group's revenues are now coming from outside the UK.
Pre-tax profit across the group was boosted 49% to £135.5m, although this was largely driven by a one off gain from restructuring the firm's pension scheme and the sale of its UK asset management business in November last year. It said underlying pre-tax profit was £102m - a 12% rise on last year.
Operating profit in the UK fell 16% from £61.4m in 2011 to £51.6m, with margin down from 6.6% to 6%. Staff numbers also fell from 9,640 to 8,924 by 31 March.
All regions saw downward pressure on margins with the exception of the firm's global energy business.
The firm said UK trading was in line with its expectations. UK revenue was hit by the sale of Atkins' asset management business in November last year and the delays in rail work coming to market.
The firm said: "Our industry leading position, together with our diversified platform and breadth of quality expertise, enables us to navigate short term market challenges and will help us to exploit opportunities when growth returns in the medium term."
North American revenue grew 51% to £422m boosted by the acquisition of construction management firm Peter Brown in October 2010.
Meanwhile, the Middle East region saw revenue grow 22% to £171m and revenue in Asia and Europe grew 5% to £163m. The firm said government austerity measures in Ireland and Portugal were leading to its businesses in those countries struggling.
Its global energy business grew 30% to £128m.