Firm joins list of three other engineers working on project to extend the life of EDF's existing nuclear reactor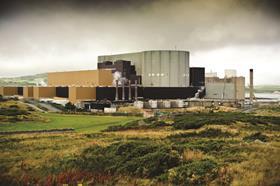 Engineer Atkins has been appointed by EDF Energy to provide advice on extending the life of its existing nuclear reactor fleet.
The firm joins engineers Amec, Doosan Power Systems and Babcock International Group on EDF's strategic supply chain partnership.
EDF has previously announced it plans to extend the life of its existing reactors by an average of seven years.
Atkins has already worked for EDF on the maintenance of its existing facilities and provides advice on EDF's nuclear new build programme.
Stuart Crooks, chief technical officer of EDF Energy's nuclear generation business, said: "Life extension will provide low carbon energy for the UK along with supporting our thriving nuclear industry and the highly skilled jobs it provides."
Chris Ball, managing director of Atkins' nuclear business, said: "Atkins will be bringing its technical and programme delivery experience to the full portfolio of work being invested in by EDF Energy in their existing fleet.
"In addition to this we will add our consultancy experience in developing and delivering complex supply chain solutions."