Firm also reports fall in revenue that is mostly driven by disposals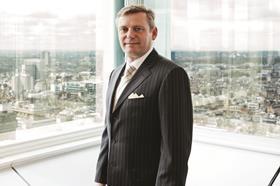 Consultant Atkins has reported a 29% fall in pre-tax profit, as its UK business shrank in the six months to the end of September.
In half-year results published this morning, the firm reported a pre-tax profit of £39m, down from £54.8m over the same period last year.
However, the firm reported a 5% rise in underlying pre-tax profit - which excluded amortization, goodwill impairments, profit from the sale of business and exceptional fees for a failed acquisition - to £47m up from £45m.
The fees for a failed acquisition totalled £4.4m in 2014 and are thought to relate to its attempted purchase of Balfour Beatty's consultancy arm Parsons Brinckerhoff, which was eventually bought by WSP earlier this year.
The firm also reported a fall in revenue to £831m, down from £915m. Though these figures were skewed by the sale of its highways business, which contributed £74m of revenue in the first half of 2013, as well as currency effects of £33.6m.
In the UK, Atkins reported a 13% fall in operating profit to £23m, down from £26m.
Revenue in the UK division also fell 18% to £399m, down from £488m though Atkins said the sale of its highways business accounted for much of this and the fall in revenue from continuing business was 4%.
Earlier this week Atkins announced the departure of its UK and Europe chief executive David Tonkin amid a restructure of its business in the UK.
The firm's European business fell to an operating loss of £300,000, down from an operating profit of £1.5m. Its revenue also fell 20% to £29.8m down from £37m.
Atkins' Middle East division had a strong six months reporting an increase in operating profit to £9m from £4m and an increase in revenue to £96m from £83m.
Uwe Krueger, chief executive of Atkins, said the results demonstrated "continued progress with our strategy".
He added: "Of particular note is the strong performance of our Middle East region and our energy business, which has recently completed two acquisitions in North America.
"The group's financial position remains strong, with our continued focus on cash generation across the business generating net funds at the end of September of around £155m. We have entered the second half with good work in hand, providing us with confidence for our outlook for the full year."
Speaking to Building, Tonkin described the UK division's performance as "mixed". He added that five of the division's seven business units were "performing very well", but that its overall performance was dragged down by issues in its rail and aerospace divisions.
In UK rail, Tonkin said the firm had been hit by "variations" on long-term contracts, some of which were "very difficult".
Atkins' UK aerospace division has downsized by a third in response to one of its main customers, Airbus, shifting its focus to the production of planes rather than engineering them, Tonkin said.
Tonkin said "all but a handful" of the aerospace staff had been redeployed elsewhere in the business.
Tonkin said: "It has hurt our figures but we've made the best of a difficult situation".
He said the UK order book was "strong" going forward.
Tonkin denied the planned restructure of the firm's UK division, announced this week, was a reaction to contraction in the business this year.
He said: "Thinking on the restructure started in January this year, before the Airbus and rail issues. This isn't a reaction to that."
Tonkin also highlighted that Atkins was bringing in "fresh blood" into the business, with just under 300 graduates and 90 apprentices hired so far this year. He said: "These are good signs in an industry where resources are tight."