New college in Richmond due to open by summer 2018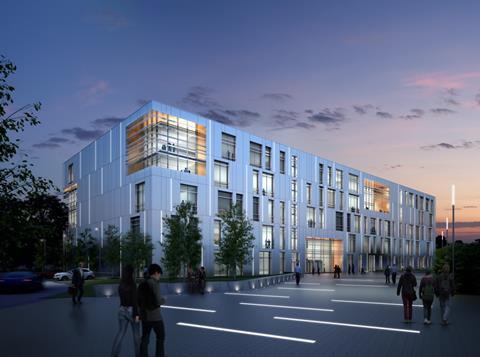 Outline planning has been approved for the £100m redevelopment of a south London college.
Designed by Atkins, the new Richmond-upon-Thames College campus (pictured) will include a state-of-the-art further education college alongside a new free school, special educational needs school and technology hub.
Construction will be split into two phases so the existing Richmond-upon-Thames College will remain open for students.
Phased demolition has already begun on-site, with the new college expected to open by summer 2018.
It comes as construction started on another Atkins project, the Wessal Bouregreg cultural scheme in Morocco's capital city Rabat.
Atkins designed the masterplan for the inner city scheme as well as two iconic buildings at the heart of the scheme – the Library of National Archives of the Kingdom of Morocco, and the House of Arts and Culture.
The project is expected to be completed in 2018.