Founder of renewable energy firm backs Austrian government's move against nuclear power plant in UK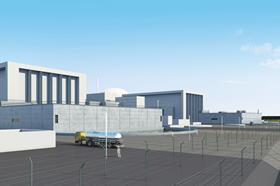 The Austrian government's impending legal challenge to Brussels' approval of the £16bn Hinkley Point nuclear project gathered momentum this week as support for the challenge emerged.
Last week, the European Commission (EC) gave the go-ahead to the UK government's funding deal for EDF's Hinkley Point C nuclear power project, paving the way for construction to start on the project, possibly before the end of the year.
However, the Austrian government immediately announced it would challenge the decision, which experts warned could yet tie the project up in legal knots for as long as four years.
The Austrian challenge appeared to gain momentum this week as Dale Vince, founder of renewable energy firm Ecotricity, said he was considering making representations as an "interested party" in the case.
Vince said: "The financial support agreed for Hinkley would be an enormous burden for the country and there is the cost of decommissioning on top of that. Where is the money going to come from?"
This came as German environment minister Barbara Hendricks last week called for the German government to clarify its position on the issue, amid reports that it is also considering mounting a legal challenge to the EC's decision.
Meanwhile, in the UK the Labour Party said it would seek to drive a harder bargain with EDF over the £17bn of subsidy that the EC estimates it will get from the deal.
Although the deal – whereby EDF will be paid a fixed price for the electricity from the plant that is nearly double the current wholesale price of electricity – was first agreed between the government and EDF last October, it was changed during the EC examination to meet state aid rules. The EC claimed the changes had reduced the total subsidy by over £1bn.
Shadow energy minister Tom Greatrex last week wrote to both the National Audit Office and the Public Accounts Committee to urge them to scrutinise the deal for further savings.