Aquatics centre and transport hub given high-risk ratings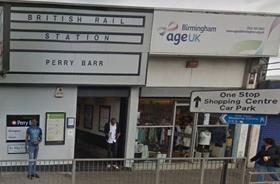 Just a week after Wates won the scheme to build the aquatics centre for the 2022 Commonwealth Games in Birmingham, Building can reveal the job is one of two authorities are so worried about being built on time that it has already been given a red risk rating.
The centre, which is being built in Smethwick, and the £15m-£20m redevelopment of Perry Barr railway station, which will service the main stadium and athlete's village, have both given a high risk of busting their deadline or budget.
At a meeting of client Sandwell council's Audit and Risk Assurance Committee last month, the aquatics centre, which has a construction budget of around £50m, was given a risk rating of 12 – meaning it has been categorised as 'red'. Sixteen is the highest risk rating that can be given.
The report said: "If the council does not put in place robust project arrangements for the successful delivery of the aquatic centre to project scope, timescales and cost, then this will result in significant reputational damage to the council."
It said while the project, which is set to be built by Wates, had completed RIBA stage one "an issue around the capital budget allocated for the Aquatic Centre and the assumptions the council has used in preparing the design has come to light".
It said the issue, which it did not identify, was yet to be resolved.
But Sandwell Council leader Steve Eling said he was "not concerned at this stage" about the project.
Eling said: "It is part of a complicated Commonwealth Games project. If we were delivering it on our own it would be a much simpler process.
"The risk rating would be smaller if we had the whole funding. There are still a number of details across the whole Commonwealth Games to be decided.
"It's not something I'm concerned about at this stage. The assurances I'm getting is things are on track.
"The Games are in 2022. They can't be put back a few months so that creates a higher risk than would otherwise be the case."
Eling said he wanted to ensure things were in place by the autumn so construction could begin early next year.
He said: "It is a red risk because it is a major project and it is time sensitive but we are on track and dealing with the things we have got to be dealing with.
"If we get to later in the year and we still haven't got things in place then I'm going to have to be rattling somebody's cage."
Meanwhile, the West Midlands Combined Authority's Transport Delivery Committee has given the redevelopment of Perry Barr station (pictured) an 'amber/red' rating.
Both the athletes' village and Alexander Stadium, which is hosting the athletics, as well as the opening and closing ceremonies, are in Perry Barr.
According to the authority's definition, an 'amber/red' rating means: "Successful delivery of the project/programme is in doubt with major risks or issues apparent in a number of key areas. Urgent action is needed to ensure these are addressed, and whether resolution is feasible."
Work has started on the £15m-£20m project, which is due to complete on 1 May 2022, less than three months before the Commonwealth Games kick off.
Atkins has been appointed to progress with feasibility, option selection and single option development on the project. According to the report, funding for construction is yet to be confirmed.
Birmingham city council is responsible for leading on this aspect of the scheme.