Investor weighs up options for 62-storey scheme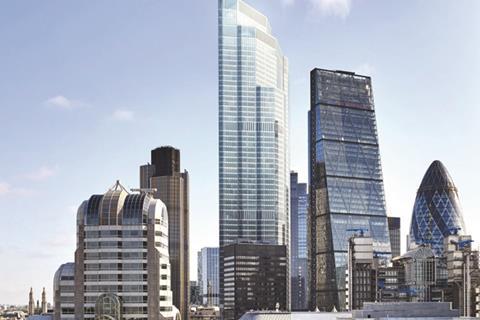 The lead investor behind the 62-storey 22 Bishopsgate tower project in the City of London is weighing up its options and could delay or sell the scheme.
Axa is asking its fellow investors in 22 Bishopsgate whether they want to proceed with construction after the Brexit vote.
A source close to the project told Bloomberg investors could either stick to a plan to start work this year, delay the project, or sell it, with the last option thought least likely.
The 22 Bishopsgate tower is set to be built by Brookfield Multiplex, which today rebranded as Multiplex. It is designed by PLP, developed by Lipton Rogers, engineered by WSP PB and cost managed by Alinea. It replaced the abandoned Pinnacle tower.
Shortly after the EU referendum Axa had said: "We remain committed to the site, we are continuing to work and we are considering all our options."