Energy secretary Ed Davey details plans to end £22bn contract with Nuclear Management Partners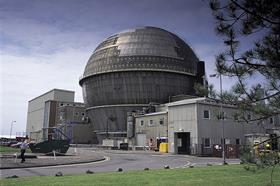 The consortium overseeing the cleanup of Sellafield is to have its contract terminated, with a new management model to be introduced at the vast nuclear site, the government has announced.
Nuclear Management Partners (NMP), which brought together the United States' URS, Britain's AMEC and France's AREVA has operated the Cumbrian facility since 2008, but faced criticism over its performance and value for money.

When NMP was appointed, the contract was valued at £22bn over a 17-year period, which broke down into three five-year periods and one two-year period.
Today's announcement signals Sellafield will be transferred back to the ownership of the Nuclear Decommissioning Authority (NDA), and that a new strategic partner for its operation and the cleanup of waste will be sought.
The Department for Energy and Climate Change (DECC) said it expected the majority of NMP's executive staff to remain in post for a transition period of 12-15 months.
Energy secretary Ed Davey said ministers had agreed with a damning Public Accounts Committee report last year that called for the search for a better model for operating Sellafield.
He said the 2013 award of a second five-year contract to NMP had been designed to "ensure that the progress made in the first five year term could be built upon".
However Davey said the NDA had concluded Sellafield's "complexities and uncertainty" presented greater challenges than those at other NDA sites and that it was "less well suited" to full private-sector responsibility.
"Under the new arrangement, (site-licesnsed company) Sellafield Limited will become a subsidiary of the NDA and will continue to be led by a world class team, who will be appointed and governed by a newly-constituted board of the site licence company," he said.
"Engagement with the supply chain at all levels remains central to this new approach. The new model will, in due course, see a strategic partner appointed by Sellafield Limited, to strengthen the programme management and commercial capability at the site as well as playing a key role in managing capital projects and contracts.
"This approach is recognised as best practice in other major projects, such as Crossrail and the Olympics."
NDA chief executive officer John Clarke said the new arrangements meant the private sector would become a supplier to the site operators, rather than a parent of it.
"This decision is the result of careful consideration and review of various commercial approaches in use where the combination of public and private sector comes together to deliver complex programmes and taxpayer value," he said.
Asked whether NMP consortium members could have an ongoing role in the cleanup work at Sellafield, a DECC spokesman said the changes announced today were about "the model, not the supply chain".
The NDA told Building that NMP's contract entitled it to a termination fee of "less than 1% of its annual contract" and that it's annual fee in 2013-14 was £37m.
NMP general manager Iain Irving said the consortium was "surprised" and "disappointed" by the NDA's decision.
"Since the NDA extended our contract to lead Sellafield Ltd in October 2013 extensive progress has been achieved by NMP and the site licence company, of which we are extremely proud," he said.
"Also, the last 12 months have seen some of the site's highest levels of performance, whilst, over the last two years we have consecutively achieved the site's best overall safety records.
"NDA has made it very clear that it is the contractual model that it is being revised and has acknowledged the progress made by NMP over the last six years."