Engineer on the hunt for £1.5bn more deals since January 31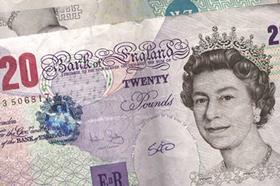 Engineer Babcock is hunting for £1.5bn of additional contracts since 31 January, pushing its bid pipeline up to £15.5bn.
In a trading update ahead of its full year results in May, the firm said it expected its results to be in line with expectations and to show "strong progress" on the previous year.
Net debt is expected to approach 1.5 times EBITDA (earnings before interest, taxes, depreciation, and amortization).
The firm said: "Across our businesses, market conditions have been positive. In both our civil and military markets, a number of significant transformation and investment programmes are being progressed.
"As a result, bidding activity remained high throughout the year and we continue to track significant new outsourcing opportunities."
The additional bids include the Ministry of Defence's logistics and commodities services transformation deal, being bid in joint venture with DHL.