Nick Pollard sets out changes to contractor's executive leadership team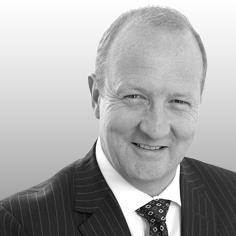 Balfour Beatty today announced a reshuffle of its top brass in the UK and Ireland.
The move, which the contractor said "played to the strengths of several of its most experienced directors" will see various changes made to its executive leadership team.
Bob Clark has been appointed to a new position of executive director while Stephen Tarr will lead Balfour's major projects business stream as managing director, a role focused on heavy infrastructure.
Meanwhile Barry Perrin, currently chief finance officer, will has a new role as chief commercial officer a role which will the firm said would "deliver improved commercial governance and rigour across Balfour Beatty's wide portfolio of construction works and services in the UK".
Chief executive of Balfour Beatty construction services, Nick Pollard, said: "I am delighted to announce these changes which will help us secure more consistent performance throughout our business.
"By strengthening the team, we will emerge from the current challenging climate of UK construction as a more customer-focused and operationally efficient business providing better value for customers and shareholders alike."
Balfour Beatty also announced a drive to strengthen its regional business with several business leaders transferring from its major projects business to its regional business.
These are:
- Jon Adams, construction managing director in the North
- Richard Tisdell, operations director in the South
- Vince Lydon, operations director in the South
Adams will report in to Mark Farrah, managing director in the North and Midlands while Tisdell and Lydon will report to Neil Patterson, managing director in London and the South East.
The firm said this change would "provide better continuity and closer alignment to our customers".
The remainder of the firm's executive leadership team will continue in their current roles: Dave Donaldson, executive director; Phil McGuire, managing director, Balfour Beatty Engineering Services; David Mercer, general counsel; Chris Millard, business efficiency director; Mike Peasland, regional managing director; Allan Shanks, HSE director; Paul Toyne, sustainability director and Paul Willis, divisional HR director.