Group announces purchase of £31m turnover Subsurface Group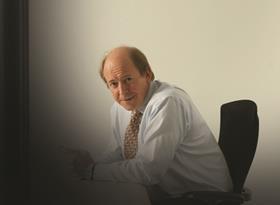 Balfour Beatty has purchased a £31m turnover American firm specialising in underground energy storage.
The 37-strong consulting and engineering firm, Subsurface Group, Inc, will expand Parsons Brinckerhoff's Energy Storage Services business in the US, Balfour Beatty said.
Subsurface specialises in underground injection, underground storage, specialty wells, petroleum and natural resources, and environmental science and will now add these skills to those of Parsons Brinckerhoff's expertise in the design and construction of underground salt caverns for the storage of hydrocarbons.
Balfour Beatty chief executive Ian Tyler said "Subsurface Group's recognized expertise in underground injection and specialty wells and Parsons Brinckerhoff's skills and services in underground storage create synergies for us and for the oil and gas, energy and industrial clients both companies serve.
"We are very pleased to have Subsurface as part of Parsons Brinckerhoff and see this acquisition as a significant step in enhancing our wider capabilities in power and energy - a strategic growth area for Balfour Beatty."
Headquartered in Houston, Texas, Subsurface also has offices in Baton Rouge, Louisiana and South Bend, Indiana.