Gammon Construction bags underground station and track replacement work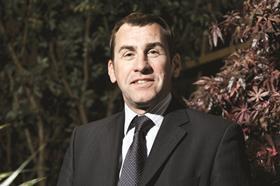 A company which is 50% owned by Balfour Beatty has won £150m worth of rail contracts in Singapore.
The contractror said today that Far East-based Gammon Construction has been awarded two major contracts.
These are an £87 million contract for the design and construction of a station on the underground Thomson Line for the Land Transport Authority and a £61 million contract for track system replacement on the North-South Line for SMRT Trains.
Chief executive of Balfour Beatty, Andrew McNaughton, said: "We are excited to have been awarded these prestigious contracts and to be taking part in enhancing Singapore's strategic mass rapid transport (MRT) system expansion.

"Rail is a key focus for the group. We have great expertise in designing, supplying, constructing, maintaining and managing rail infrastructure. The key to our success is our collaborative approach and the sharing of the knowledge and technology across our business reduces the risk for our clients."
Work is due to start in the first quarter of 2014 on the Thompson line and is scheduled to be completed by 2020.

Work on the SMRT contract is due to start in the fourth quarter of 2013 and is expected to complete by the end of January 2015.