Firm inflated claims about its work at US bases in order to pocket performance bonuses
Balfour Beatty has been ordered to pay out £49m after pleading guilty to fraud on a housing maintenance contract for the US military.
The firm said it had agreed a deal with the US Department for Justice following an investigation into the work of its Pennsylvania-based real estate business Balfour Beatty Communities (BBC) on more than 50 air force, naval and army bases across the US which housed tens of thousands of military personnel.
BBC pleaded guilty to one count of fraud and has agreed to the appointment of an independent compliance monitor for a three year period, while it has also been placed on probation for three years. The £49m penalty is made up of £25m in fines and a further £24m in damages.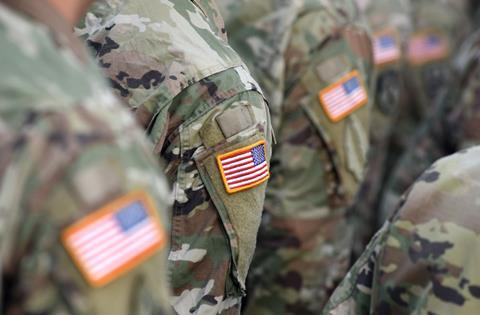 The fraud centred on BBC staff falsifying claims about its work in order to pick up performance bonuses between 2013 and 2019.
To obtain the incentive fees, BBC was required to submit proof that it had satisfied performance objectives related issues such as maintenance of the housing communities and resident satisfaction.
But the US justice department said information was falsified "so that BBC's incentive fee requests falsely reflected that BBC had met performance objectives. In reality, BBC did not meet those objectives in many of the quarters during that time."
The department of justice's deputy attorney general Lisa Monaco added: "Instead of promptly repairing housing for US service members as required, BBC lied about the repairs to pocket millions of dollars in performance bonuses.
"This pervasive fraud was a consequence of BBC's broken corporate culture, which valued profit over the welfare of service members. [The] resolution sends a clear message to companies that if they do not maintain adequate compliance programs, voluntarily self-disclose misconduct and fully cooperate with the government, they will pay a price that outweighs the profits they once reaped."
In a statement to the stock exchange two days before Christmas, Balfour Beatty said: "In 2019, the company undertook an in-depth review of operations at Communities and, as a result, a series of changes have been made to prevent this type of misconduct from occurring in the future. These involved the restructuring of the Communities management team including the additional appointment of several key executives and a Chief Compliance Officer for the US."
Balfour Beatty is due to release its 2021 results on 10 March.