The luxury residential scheme is scheduled to complete in 2020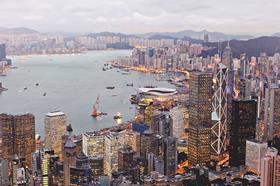 Balfour Beatty's joint venture with Jardine Matheson in the Far East Gammon Construction has won a HK$800m (£79m) contract to build a luxury housing development in Hong Kong.
The project for Wheelock Properties includes 20 villas on Plantation Road, south west of the city centre. It is scheduled for completion in 2020.
Gammon Construction is also currently working on a HK$3bn (£288m) residential development overlooking Tai Po's Tolo Harbour in Northern Hong Kong for Great Eagle Group and a HK$1.6bn (£152m) 25 storey-office led scheme on Causeway Bay